Welcome
About Hato Bus​​​​
Hato Bus is the leading bus tour company in Tokyo with more than 70 years of successful history and experiences in tour guiding a providing the best services for foreign and also domestic customers. The Hato Bus fleet consists more than 100 modern buses which provide the comfort during various courses guided in English, Chinese and Japanese. The company is also owner of the Ginza Capital Hotel in Tsukiji and provides technical services for other bus companies.
You can find our offices in Tokyo Station and Shinjuku.
★★★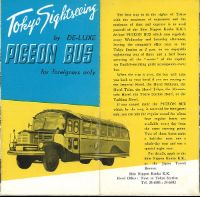 Original Hato Bus original poster from the year 1956

Hato Bus staff
All of our English and Chinese speaking tour guides hold national license to provide you the best service, assistance and of course the best experience of exciting Japan. Be ready to learn many interesting facts about Japanese history, culture, cuisine and much more. Every guide is a unique personality with own style and humor and thanks to them every tour is somehow unique with a special style.
Hato Bus guides are also supported by a big team of assistants, office workers and also professional bus drivers with a team of technicians which checks the perfect conditions of the Hato buses so you can enjoy your ride safely and comfortably.
★★★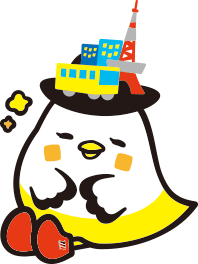 Hato' means 'Dove'or 'Pigeon' in Japanese, a symbol of peace and a bird which always returns safely to its original place. Hato Bus wishes to deliver a pleasant and safe journey to its passengers.

Hato Bus tours
Hato Bus proudly provides tours professionally guided in English, Chinese and Japanese. On the board of our yellow buses, you can visit the best sightseeing spots in Tokyo, but also other beautiful areas in Kantō region like Mt. Fuji, Hakone and special seasonal spots like Nikkō, Miura Sakura festival and much more.
Our Tokyo city tours depart on daily bases and you can choose from many full-day and half-day tours and visit famous Asakusa, Meiji Shrine, Tokyo SKYTREE and more. You can also choose based on the topic of the tour like experience, illumination etc.
If you would like to enjoy a day trip out of the busy Japanese capital, we recommend our Out of Tokyo trips. You can join most of our Mt. Fuji tours daily and if you come to Japan in a right time, you will get a chance to see some seasonal treasures like spring Sakuras fields or magical Autumn momiji leafs.
Have you tried Hato bus tour already? Leave us a comment or a review on Facebook or Google!
★★★

Hato Buses
Hato bus has more than 100 state-of–art buses including Luxury buses, Open top double decker buses, super high decker buses and more. The condition of the vehicles is checked daily to ensure your safety and high comfort.
Some of our tours are also operated by the partner companies, which has meet the same strict bus quality criteria as our own buses and of course the quality and safety level set by Japan bus company association.
★★★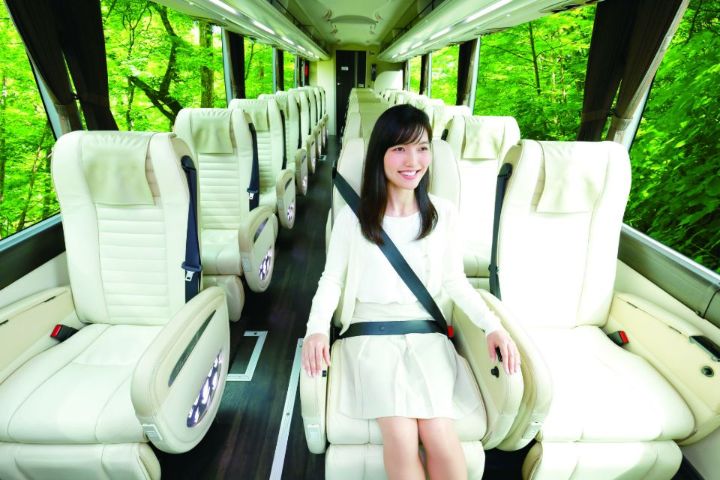 The most luxury bus of the Hato bus fleet provides really the top comfortable experience