Information

Oct.18, 2019 【Japanese Autumn】
November, the time when a truly magical Autumn will visit Japan is slowly getting closer. Momiji, the leaves painted in autumnal colors will cover the land and create a unique and calm atmosphere.
Come with us to enjoy this time, walk in the dreamy Shuzenji forrest or mysterious Shosenkyo valley covered in orange flamming tones like from the old Japanese pictures. Come to enjoy the Special Autumn Tours!
Sep.27,2019
Due to the traffic restrictions connected to the enthronement of the emperor of Japan, the tour operated on the 22th of October is not going to stop at the Imperial palace. Changes in the tour route and operations may also cause significant delay of the tour end and return.
Aug.23,2019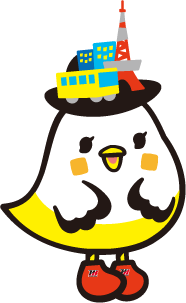 Let's enjoy Japanese Autumn!
One of the most beautiful times in Japan is getting closer and we have prepared some special autumn courses for you! Experience tea picking, be amazed by beauty of colorful momiji in famous Shosenkyo gorge and around Lake Kawaguchi, enjoy autumn nature in lovely Chusen-ji or taste seasonal fruits! Just check your preferred date above, search your favorite course and have fun!
May 23,2019
Due to the increased level of volcanic activity of Mt. Hakone, it is not possible to visit Owakudani volcanic valley in any course where it is included. As a compensation, the courses (HE357/HE358 etc.) will use ropeway to Mt. Komagatake instead. If weather allows, it will be possible to see magnificent Mt. Fuji and Lake Ashi clearly from there.