Shinjuku Station East Exit
Wide area Map
The way To Shinjuku Station East Exit Hato Bus Bus stop
From JR Shinjuku Station Central East Exit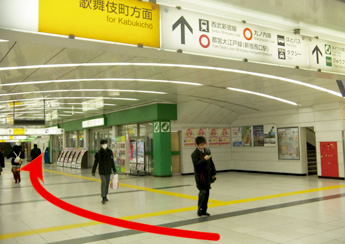 1. Once you get out from the Central East Exit, turn left.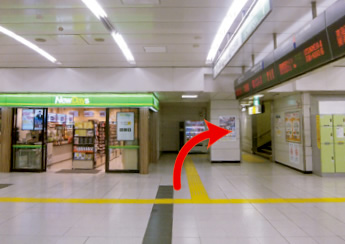 2. Find the stairway on right side of Mini mart「NEWDAYS」 convenient store.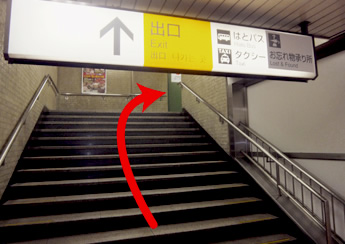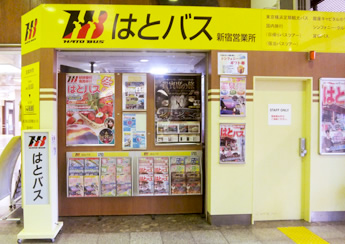 4. Then you will find Hato Bus Shinjuku sales office. Our staff can help you there if you are still a bit lost.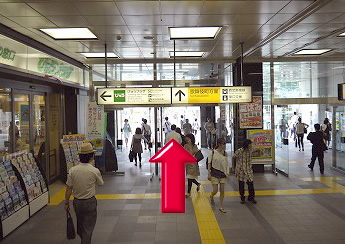 5. Pass the front of Hato Bus Sales office and continue to the station exit.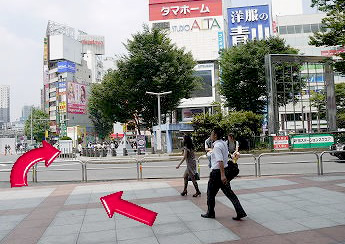 6. When you leave the exit, cross the smaller road and there is the Hato Bus stop. (don't cross big road)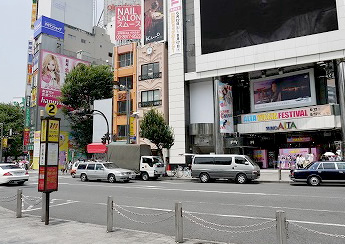 7. The Bus Stop is located opposite side of the big screen. (Studio Alta)
<!-- /section.block -->