Hamamatsucho Bus Terminal
Wide area Map
The way to Hamamatsucho Bus terminal
※Please take the JR Yamanote Line or Keihin Tohoku Line and get off at JR Hamamatsucho station or Daimon Station.
From JR Hamamatsucho Station
From Metro Daimon Station

From the JR Hamamatsucho Station
1. From the JR Hamamatsucho station it takes just a few minutes to get to the Bus station. Take the South Exit, then turn to the right.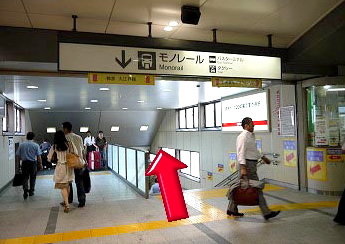 2. Follow the Bus Terminal signs and go down the escalators or stairs to the next building.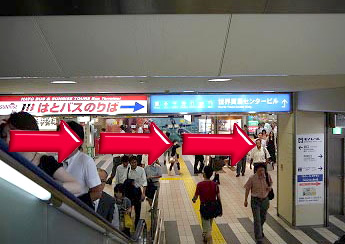 3. Turn right immediately as the signs show.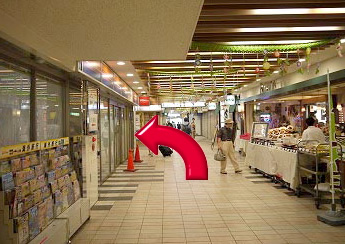 4. At the corner of the Family Mart store turn to the left.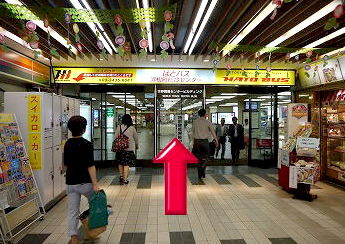 5. Enter the next building (World trade center) and continue following the Bus Terminal signs.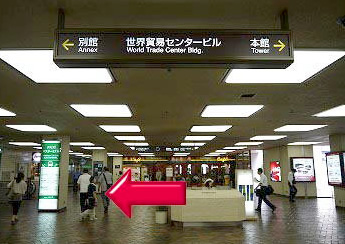 6. About 30 meters from the entrance, you will see escalators on your left side.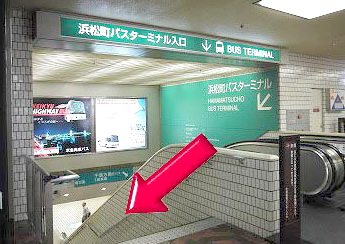 7. Follow the signs and go down to the lower level, where is the Bus Terminal already.
8. The Hato Bus check-in Counter will be right in front of you.
From the subway Daimon Station to the Hamamatsucho Bus terminal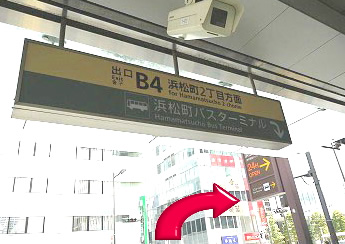 1. Take the B4 exit and turn to the right.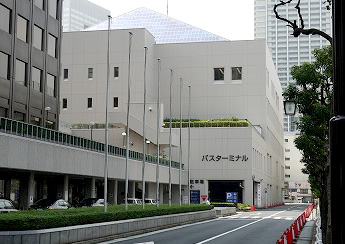 2. By your righ hand, you will see the bus terminal as is it on the picture above.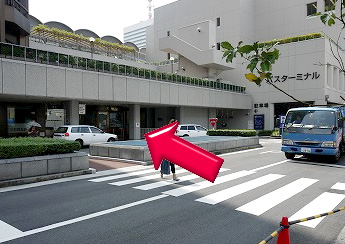 3. Cross the street and go into the World trade center building. Follow the signs for the Bus Terminal and take escalators or stairs up to the second floor.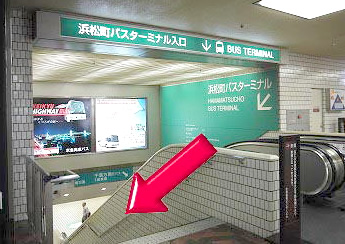 4. Follow the signs to the Bus terminal and go down the stairs or escalators. The Hato Bus counter will be right in front of you.