Tokyo Station
<!-- section.block -->
<!-- /section.block -->
<!-- section.block -->
Hato Bus boarding point at JR Tokyo Station
Hato Bus Bording point and Office at Tokyo station is just 2 minutes by walk from JR Tokyo station Marunouchi South Exit.
If you reserve pick up service, please wait at waiting room No.7
Pick up time for English and Chinese tours are as follows
Morning : 8:05 am
Afternoon : 13:05 pm
(Advance booking is necessary)
For other passenger, please ask your boarding point to our staff.
(Passenger for Hato Bus open top bus, if you payed already, please wait at Bus stop No1
From JR Tokyo Station
From JR Keiyo Line underground platform
From Tokyo Metro Maruouchi Line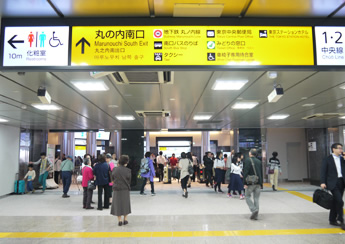 1.Please go out from JR Tokyo Station Marunouchi south Exit.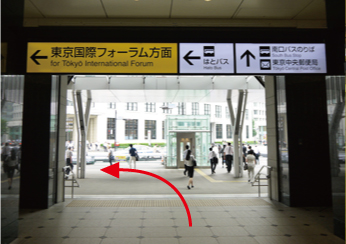 2.If you go outside, please turn to left .(You can see the signboad for Hato Bus)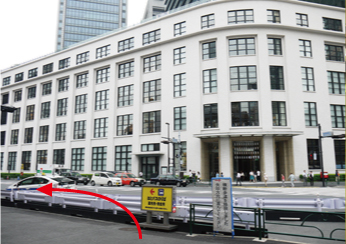 3.Please walk along with the building(Don't cross the road)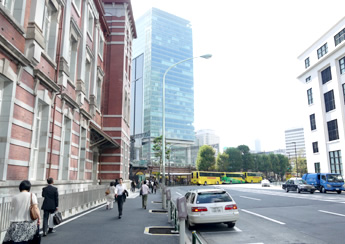 4.You can see Hato Bus Bus stop.( Or our Yellow colour Buses)
5.The Ticketing counter is available near the bus stop. ※※ Passengers waiting for pick up service, please wait at waiting room NO,7)
From JR Keiyo Line underground platform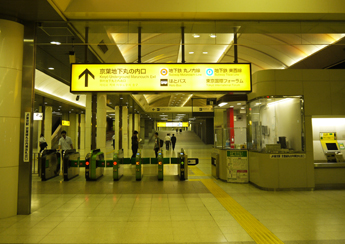 1.From JR keiyo Line underground platform(Undergroung level4), please go up to undergroung Level 1, you will find Keiyo underground Marunouchi exit.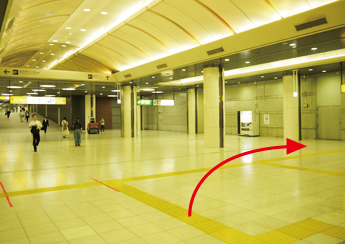 2.If you go out the exit , turn to the right.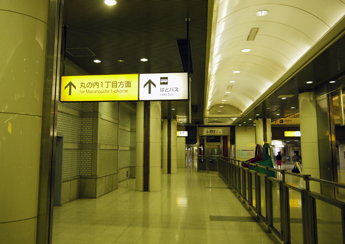 3.Pleas go to the direction to 「Marunouchi 1 chome ・Hato Bus」.
Please find Exit Number 3.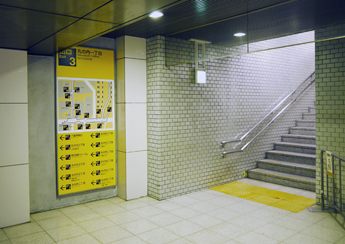 4.Please go up the stairways of Exit No 3.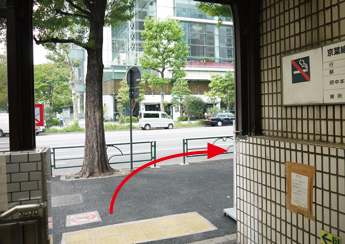 5.If you go out side, please turn to right hand side.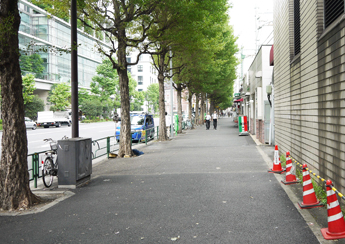 6.Go straight and you will find Hato Bus Bus stop and ticketing counter
From Tokyo Metro Marunouchi Line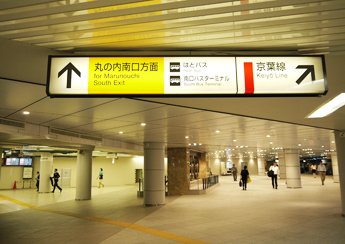 1.If you go out the exit, please go to the Marubnouch south Exit direction.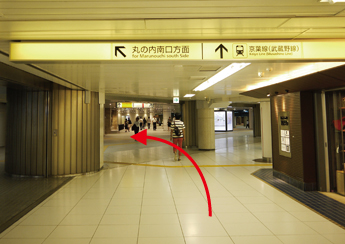 2.Follow th esignbord for Marunouchi South Exit.then you can find the stairways to ground level.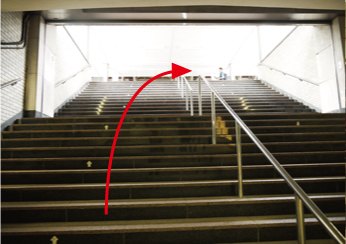 3.Go up the stairways and turn to the right hand side.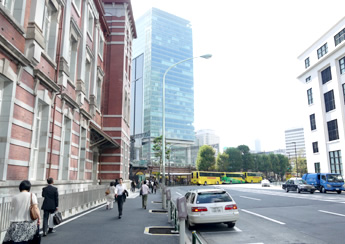 4.Please walk straight along with the building.
Then you can easily find our bus stop and office.